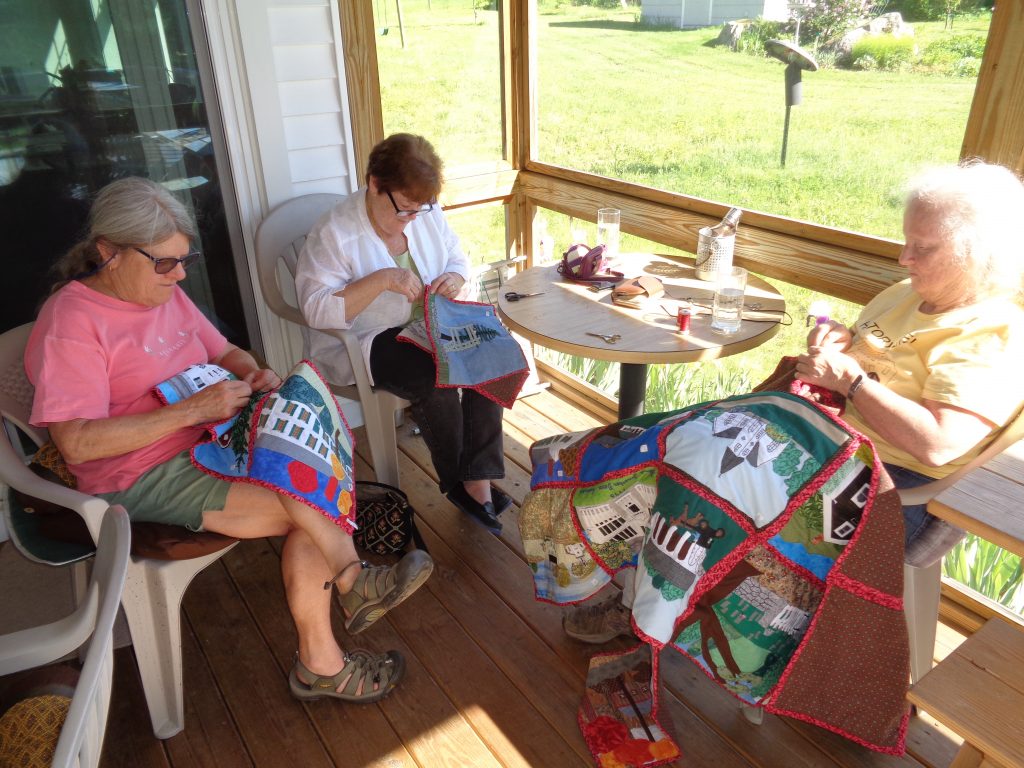 This quilt will be on display at Hillsboro Center during the History Alive Days along with two Civil War potholder quilts made last year. Thanks to Marian Baker, Lauren Gibson Chapin, Susan Shamel, Claudia Larkin, and Sissi Shattuck who made each of the quilt squares.

During History Alive days, we will hold an all age scavenger hunt giving out prizes for those who find all the houses and unique places pictured in the quilt.

The quilt will be then raffled off to enable repairs made to the oldest church in town.