History in Action!
History Alive 2023 is an interactive living history experience which will hold its fifth annual weekend event on August 19th and 20th. This year's event will focus on battle reenactment and village life experiences from times past.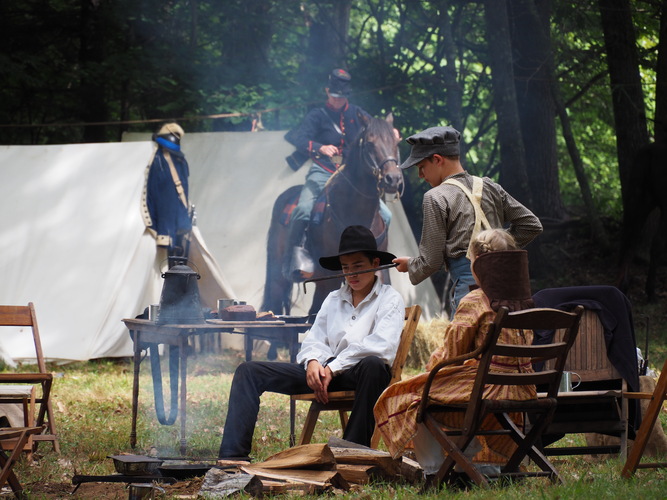 At the Jones Road site, next to one of the double stone arch bridges for which our town is famous, we will be having reenactments from multiple famous battles and many other historical activities. We are finalizing the agenda and will publish it here when ready. Check back later!
While you are in Hillsborough, venture on a fantastic trip throughout the town and discover the historic villages, the Hillsborough Heritage Museum, including the Manahan-Phelps-McCulloch Photo Collection and the DAR Collection. Take a tour of the Franklin Pierce Homestead State Historic Park and tour the cemetery where President Pierce's parents are buried on 2nd NH Turnpike. Enjoy scenic drives; take a horse-drawn wagon ride, or a self-guided stroll around the Old Historic Center. Take a scenic tour of the National Landmark Engineering award-winning stone arch bridges that make Hillsboro a historic treasure.