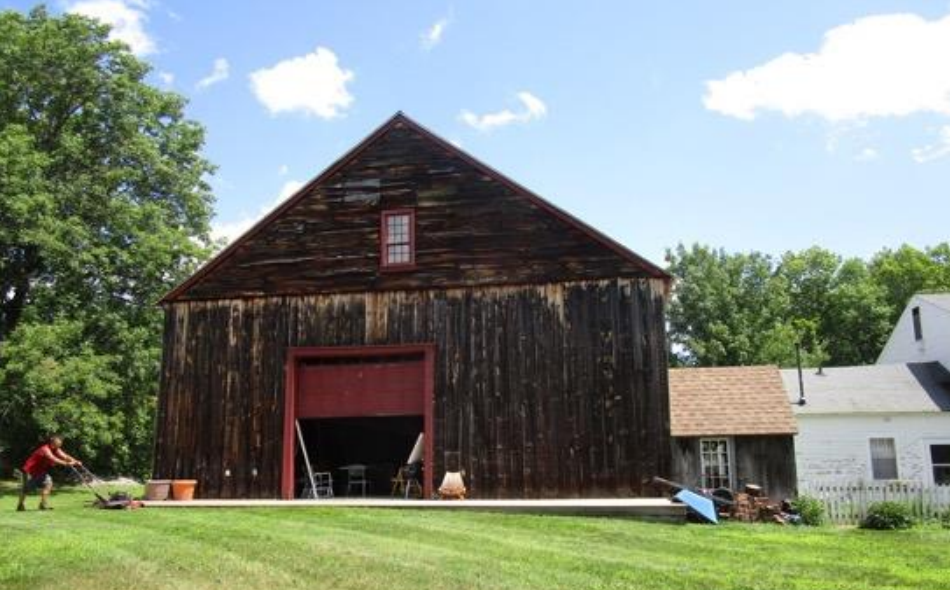 Do you have a favorite barn, perhaps where you visited when you were a child? Or are you Irish and curious how your people happened to come to be in NH?

History Alive is offering you two free NH Humanities programs.

The first is a talk about History of Agriculture as told by the Barns of NH presented by John C. Potter, who as a child visited his grandfather who worked in the Rosewald Farm barn in Hillsboro (now Farmsteads of NH).
Barns can tell us a lot about the history of agriculture in our state. In the colonial period, New Hampshire was a rural, agrarian state, with small subsistence farms dotting the landscape. The barn, which housed animals and stored crops, was an important part of these farms. Come learn how the styles of barns changed to accommodate the changes in agriculture, as well as accommodate the growing population, and adapt to railroads and the Industrial Revolution.
John C. Porter, author of Preserving Old Barns: Preventing the Loss of a Valuable Resource, will demonstrate how these majestic barn structures represent Yankee ingenuity, hard work, and skilled craftsmanship, as well as providing a link to our past that adds to the state's scenic beauty. It will be presented outdoors at the above barn. This will be held at 1PM on Sunday, August 16th . Feel free to bring your own picnic lunch and chair or blanket and join us at Hillsboro Center.
The second is a talk on Ireland's Great Famine in Irish-American History: Fateful Memory, Indelible Legacy. It will be presented by Mary Kelly Dr. Kelly from Franklin Pierce College. Drawing on material from her book, Ireland's Great Famine in Irish-American History. Dr. Kelly will discuss the role of the famine in shaping Irish-American ethnic identity. Focusing on the long-term impact of the episode between the 1840s and 1990s, she explores the shadowed landscape of Famine legacy and its status in Irish-American culture today. Referencing contemporary press accounts and the writings of Famine survivors and their descendants, Dr. Kelly shows how interrogating Famine memory enables the Irish on both sides of the Atlantic to deal with the material and emotional inheritance of this tragic experience.

However, due to Covid pandemic, this one will be held at 7PM on Wednesday 26th August via Zoom (Registration required) with the help of Hillsborough Historical Society instead of on History Alive Day. If you can't come join us on the 16th August, then join us in this special talk later this month.

Finish the summer with these two informative and interesting free programs.